Bibliometric analysis of literature on Bulk-Fill Composite Resins in Dentistry
Keywords:
Bibliometric analysis, Bulk-fill composite, Resin composite
Abstract
Background: Bulk-fill composite resins, offer a simplified application process through the use of a single layer, saving valuable time and effort. This study aimed to Identify of all research areas, the most effective authors, countries, and journals about bulk-fill composite resins in the period of 2011-2022.
Material and methods: Electronic research was conducted in the Web of Science database by selecting the words "bulk-fill composite" and "restoration". Bibliometrics were extracted and analysed using VOSviewer v1.6.14. To analyze the most frequently cited articles, a spreadsheet, where equal weight was given to each collaborator's contribution was used. VOSviewer helped to visualize the citation network and collaboration.
Results: The largest number of publications on bulk-fill appeared in 2021, and the most frequently cited work covers the subject of mechanical properties of the bulk-fill composite. Most articles on bulk-fill come from Brazil, and the researcher from Germany has achieved the greatest achievements in this field. David Craig Watts is identified as the author with the highest number of published works, whereas Nicoleta Ilie is recognized for receiving the most citations for her work. King Saud University produced the most publications with a total of 56, while the University of Munich was found to have received the highest number of citations, totalling 1672.
Conclusion: This bibliometric analysis illustrates the progress and trend of bulk-fill composite research. The results can be an excellent reference for identifying unexplored areas of knowledge and provide excellent tips on creating high-cited papers.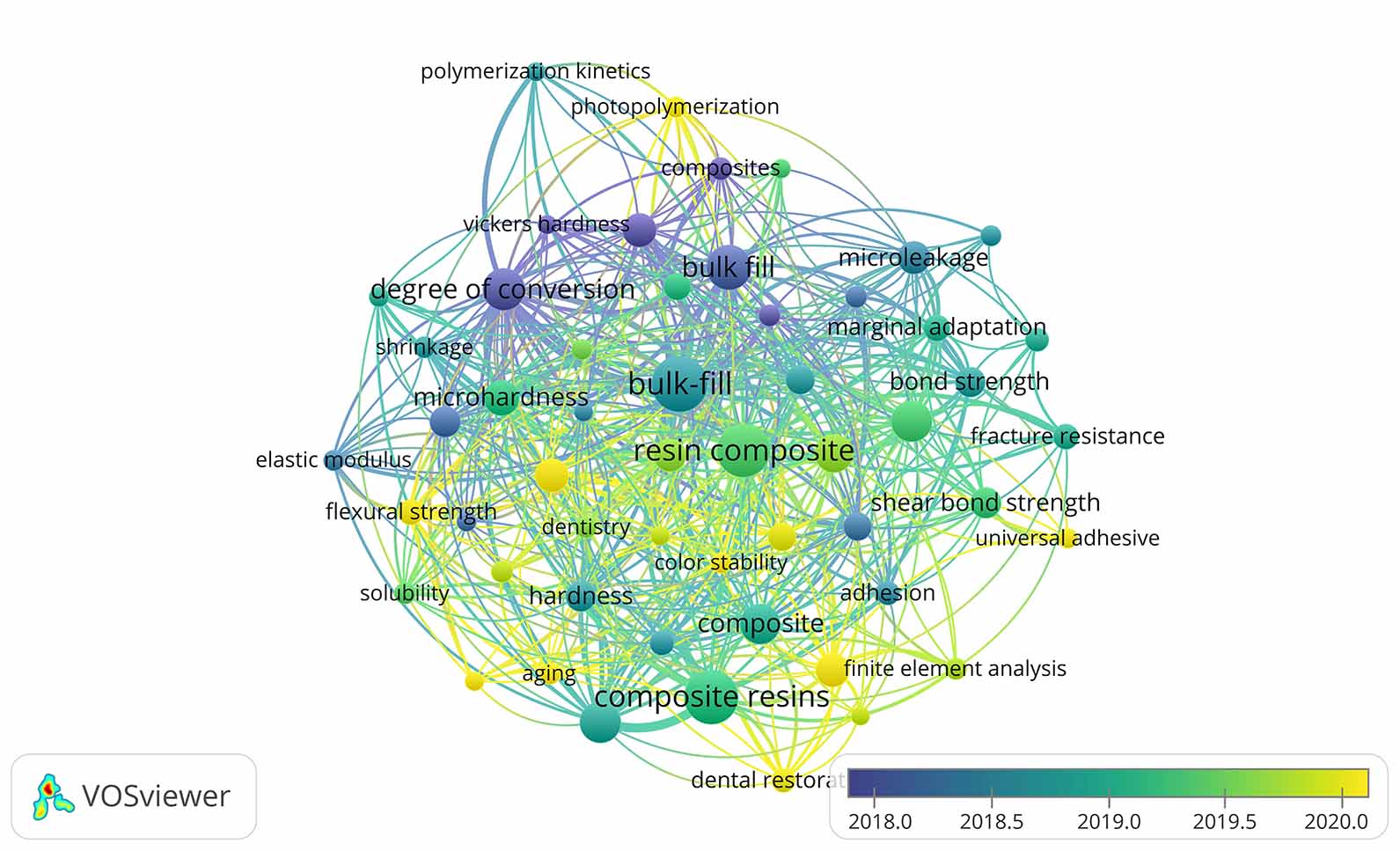 Downloads
How to Cite
(1)
Nijakowski, K.; Jankowski, J.; Lehmann, A. Bibliometric Analysis of Literature on Bulk-Fill Composite Resins in Dentistry. J Endod Restor Dent 2023, 1, 2-7.
License
Copyright (c) 2023 Journal of Endodontics and Restorative Dentistry
This work is licensed under a Creative Commons Attribution-NonCommercial 4.0 International License.
CC Attribution-NonCommercial 4.0